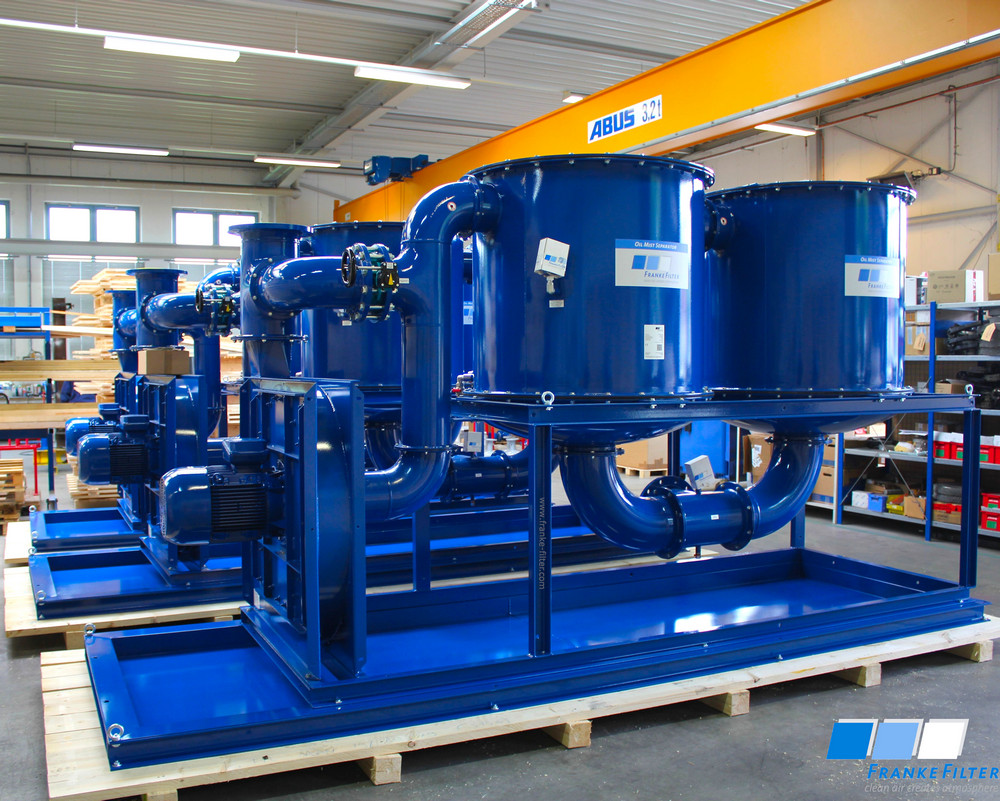 Heavy Duty Oil Mist Separators for compressor station Radeland 2
Natural gas is considered a low-emission fossil fuel with high reserves making it an important contribution to the natural gas supply in Germany and other European countries. When natural gas is supplied, it travels several thousand kilometers from the source to actual consumption. Due to the friction of the molecules in the gas flow and on the pipe walls, the gas loses pressure along this route. Therefore, compressor stations are built along the pipelines every 250-300 km to compensate for the pressure loss. These compressor stations are driven by gas turbines. Compressing the gas reduces its volume, resulting in the fact that more energy can be transported through the pipeline and the transport capacity of the pipeline increases.
Verdichterstation Radeland 2
The Radeland 2 compressor station will be built in connection with the European Gas Pipeline Link (EUGAL), in which natural gas is transported south via the Nord Stream 2 pipeline through Mecklenburg-Western Pomerania, Brandenburg and Saxony to the German-Czech border. In addition, Radeland 2 will be linked to the Yamal Gas Pipeline Link (JAGAL). The compressor station comprises three identical machine units (combination of gas turbine and compressor) with a thermal capacity of 100 MW each and the other main components such as fuel gas system, filter systems, pipelines and gas coolers.
Commissioning of the compressor station is scheduled to begin by the end of 2020.
FRANKE-Filter´s presence in this project
A big project for FRANKE-Filter. Excellent work has been done from the design and specification to the construction and production of the Oil Mist Separators. FRANKE-Filter will supply three newly developed Heavy Duty Oil Mist Separators for this forward-thinking project. The compressor station profits from special designed filter cartridges that further increase the filtration efficiency and reliability of the filters.
FRANKE-Filter would like to thank all participants for the great and successful cooperation. We are already looking forward to new, challenging projects.
Behind the scenes during production
Personal consultation needed?
Please do not hesitate to get in touch with your personal contact.