Clean and efficient filtration

All about our Oil Mist Separators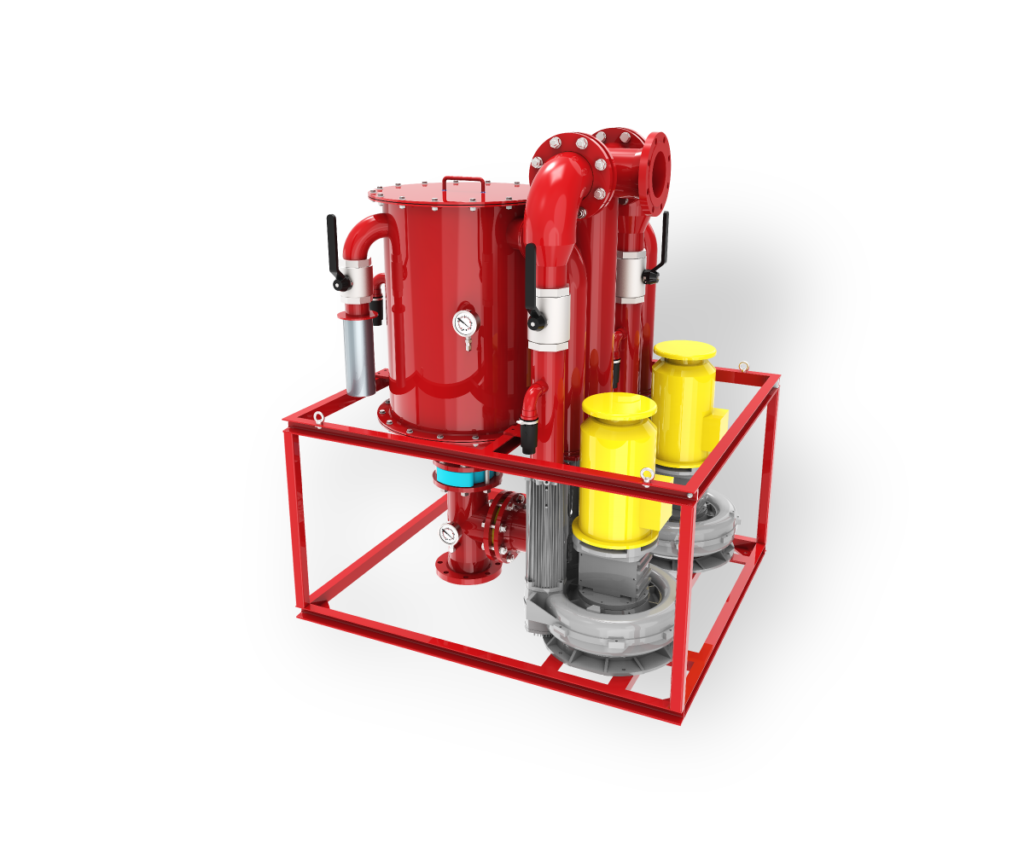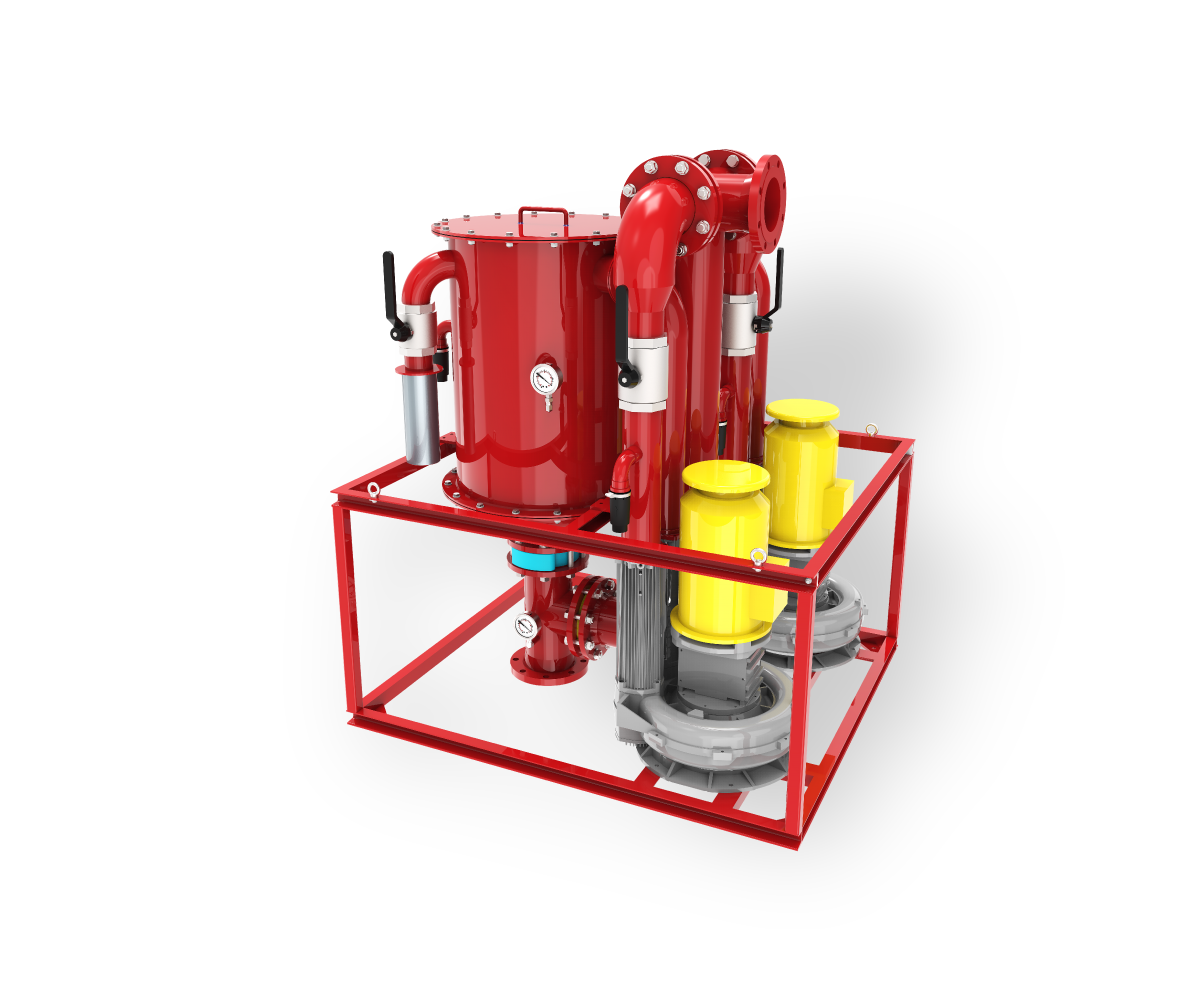 Oil mist and overpressure in the lubricating oil system belong to the past. Your solution for the future? The ecological Oil Mist Separators from FRANKE-Filter!
Not only do they create a vacuum in the lube oil system and on the bearings of your turbine but you also contribute to environmental protection while saving money and protecting the health of your employees.
What exactly is an Oil Mist Separator?
An Oil Mist Separator, also called Oil Mist Eliminator or demister, is the technical term for a filter system that is used where power generating engines or turbines operate, for example in power plants and refineries. To ensure trouble-free operation, the turbine bearings are lubricated with oil. During operation of the turbine, the friction of the shaft on the bearings causes severe heat, which is responsible for the formation of very fine oil mist droplets. Without an Oil Mist Separator, these often escape unfiltered into the atmosphere, leaving behind oil films and dirty halls.
Constant vacuum in the lubricating oil tank is our specialty
Oil Mist Separators offer a high filtration efficiency and are applicable flexibly worldwide. The place of installation ranges from power plants, hydro plants and refineries to immediate turbine manufacturers.
Due to our especially developed microfibre filter cartridges, Oil Mist Eliminators from FRANKE-Filter are maintenance-free for up to 30,000 hours - this corresponds to trouble-free and maintenance-free operation of 2-5 years.
As we have been collecting remarkable experience on the market for over 30 years, FRANKE-Filter is able to reach the highest quality standards while offering customized solutions.
We find that by being flexible and working very customer-oriented we continue to successfully combine our remarkable market experience and Know-how with high-quality solutions that are individually tailored to each application.
Overview FRANKE-Filter Oil Mist Eliminators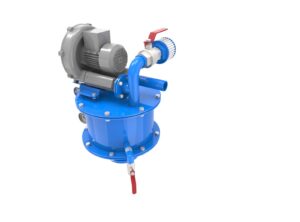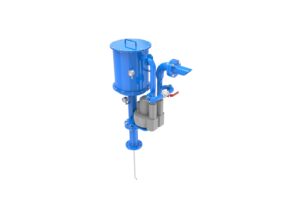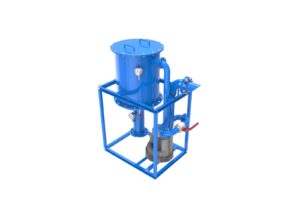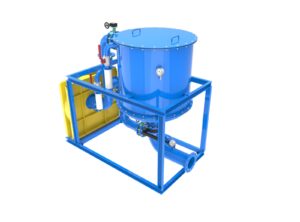 We can manufacture your Oil Mist Separators in individual designs (ATEX, NEMA, 60 Hz, stainless steel, redundant design, etc.) and volume flows up to 2,500 m³/h. Contact us here or write an e-mail to info@franke-filter.de and we are happy to discuss all further details according to your requirements.
| Design | Description |
| --- | --- |
| Volume flow | 10 - 2,500 m³/h |
| Material | Carbon steel / stainless steel |
| Inlet flange | EN1092-1/ ASME ANSI, acc. to customer requirements |
| Outlet flange | EN1092-1 / ASME ANSI, acc. to customer requirements |
| Vacuum generation | Side channel vacuum pump / fan / blower |
| Power | from 0.25 kW to 15 kW |
| Voltage | according to specification |
| Filtration | 99.99 % at a particle size 0.1 µm |
| Maintenance intervals | 20,000 - 30,000 operating hours |
| Individual design | ATEX, NEMA, redundant, bypass, frequency converter, etc. |
Certifications & Approvals
FRANKE-Filter designs and manufactures according to the following certifications and approvals: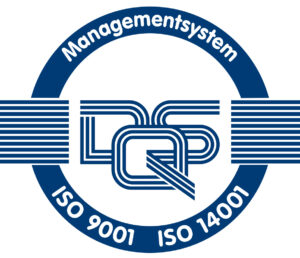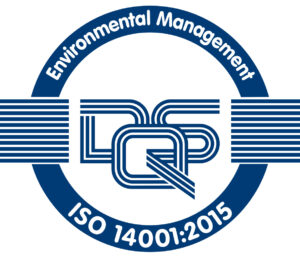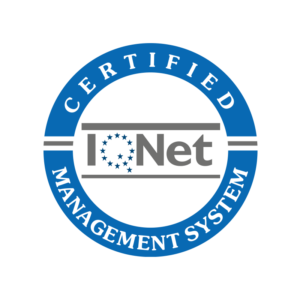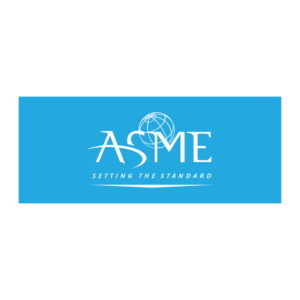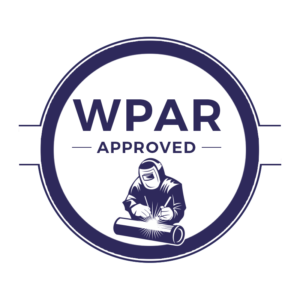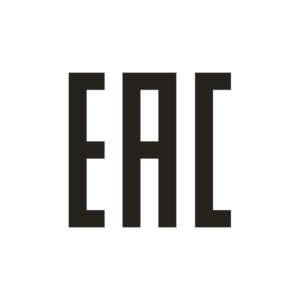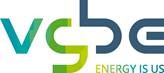 + Years
Innovation & Quality
More than
successful projects
+
oil mist separators built