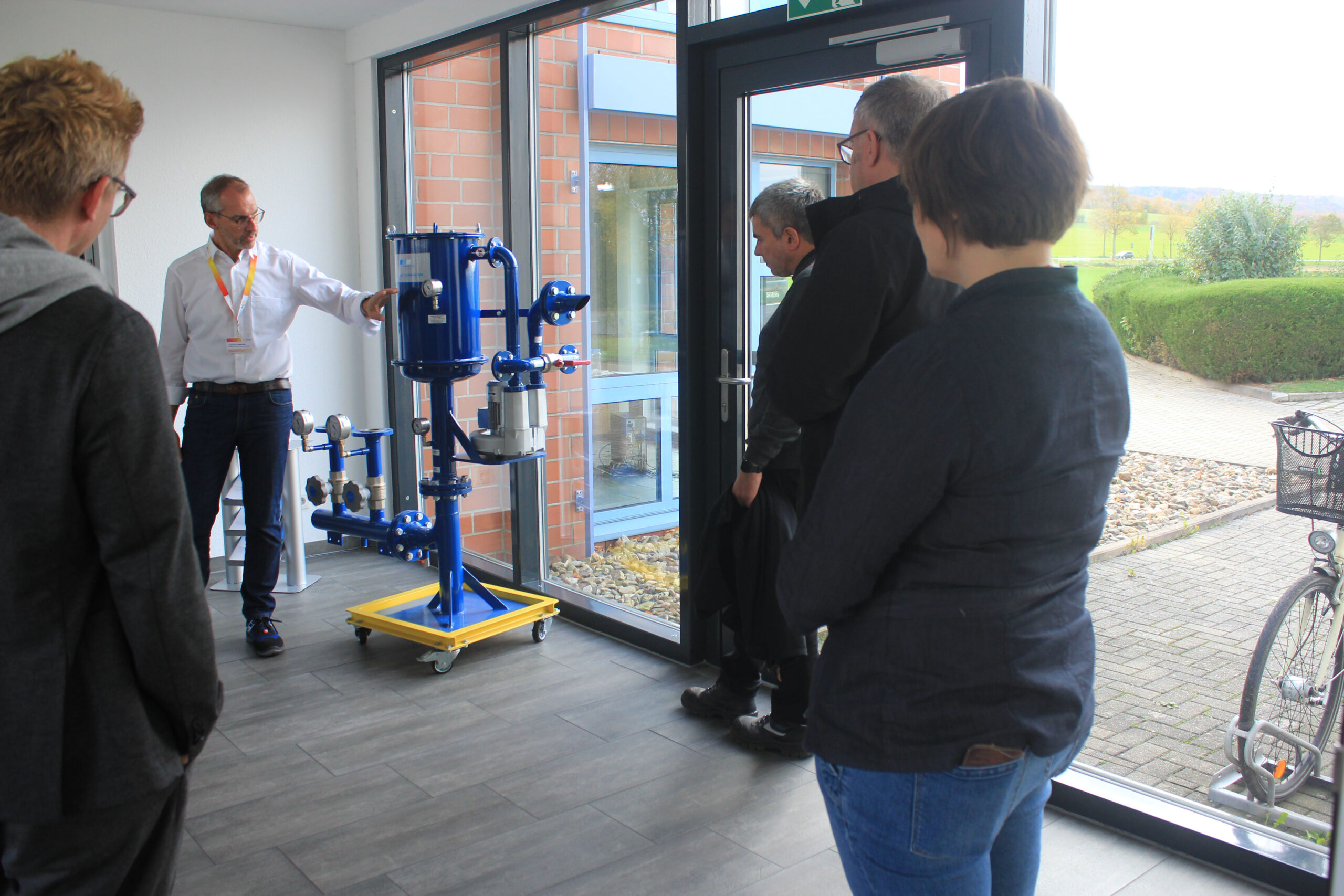 vgbe energy workshop "Lubricating oils in energy and industrial plants" on 7 and 8 November in Hildesheim visited FRANKE-Filter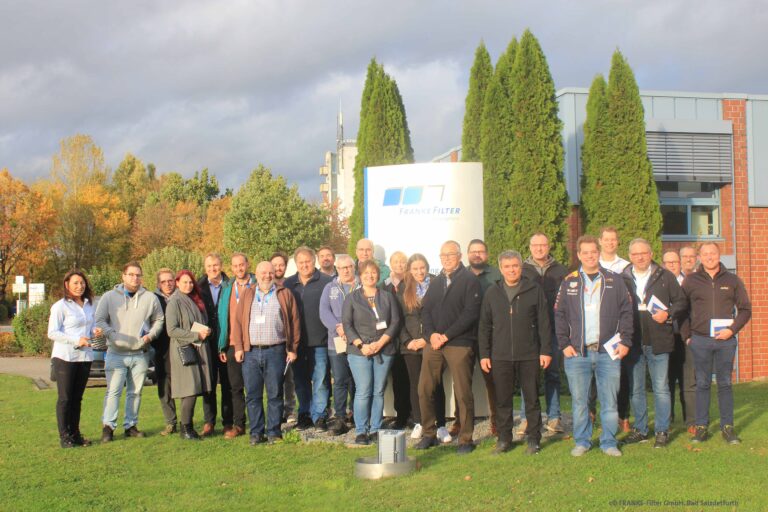 The annual oil workshop took place in Hildesheim this year and ended with a tour of the FRANKE-Filter plant
The Berghölzchen Hotel in Hildesheim was the venue for 34 interested participants who attended two days of presentations on the structure and control of complex lubricating oil systems in energy and industrial plants.
Lubricating oils are an important technical component of machines in energy and industrial plants. Apart from the need to prevent friction and wear on moving parts, the lubricating oil also has the function of cleaning, cooling and sealing. An oil system also requires regular inspection and maintenance to ensure that these tasks can be completely fulfilled. A well-functioning oil system increases the service life of the machine and avoids unplanned downtimes.
In addition to the aim of teaching the basics of oil maintenance, oil analysis and components in the oil system, the second day of the workshop paid particular attention to the topic of peripheral devices. The focus here was specifically on the elimination of oil mist on rotary machines, without which unplanned breakdowns and machine downtimes can also occur.
After a presentation by Managing Director Carsten Schmieding and Sales Manager Axel Wedekin, 25 of the participants set off  to Bad Salzdetfurth to familiarise themselves with the production of oil mist separators during a factory tour at FRANKE-Filter. They were able to experience the entire production process at first hand, from the design to the quality inspection and packaging of an oil mist separator, and gained valuable insights into the various production steps. "We are delighted about the great interest in our product, which we also see reflected in the current order situation. Demand is increasing worldwide, also due to ever stricter environmental regulations that make the use of our devices necessary," confirms Carsten Schmieding, Managing Director of FRANKE-Filter GmbH.