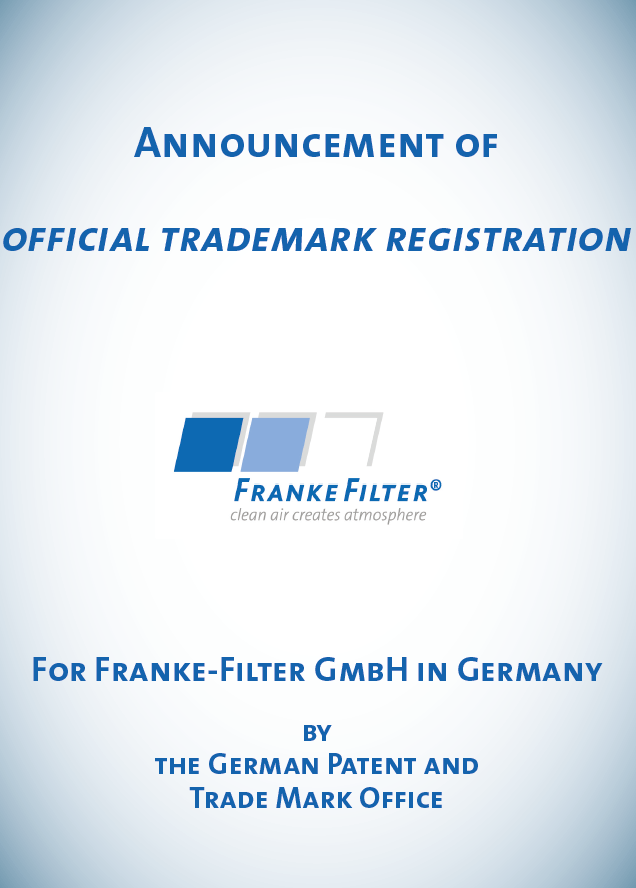 Trademark registration FRANKE-Filter®
FRANKE-Filter® is henceforth a registered trademark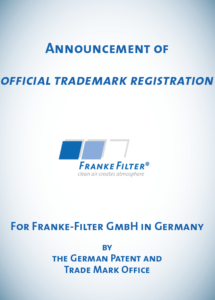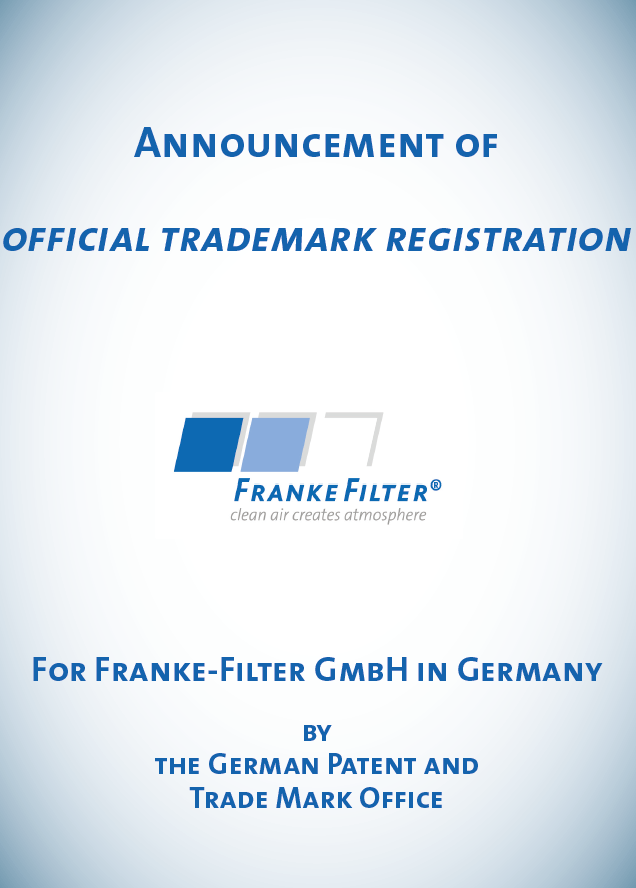 We are pleased to announce that FRANKE-Filter® is from now on an officially registered and protected trademark. With effect from June, 6th 2020 the German Patent and Trademark Office has approved the protection of our company name and logo.
As there has been an increasing number of imitations of our products and spare parts in the past, the trademark protection also has a corresponding advantage for you, our customers. You will be able to recognize imitated products immediately and can be sure that only original products from FRANKE-Filter® guarantee the best quality and a maximum of efficiency and durability of the Oil Mist Separator.
More information needed?
Please do not hesitate to get in touch with your personal contact.