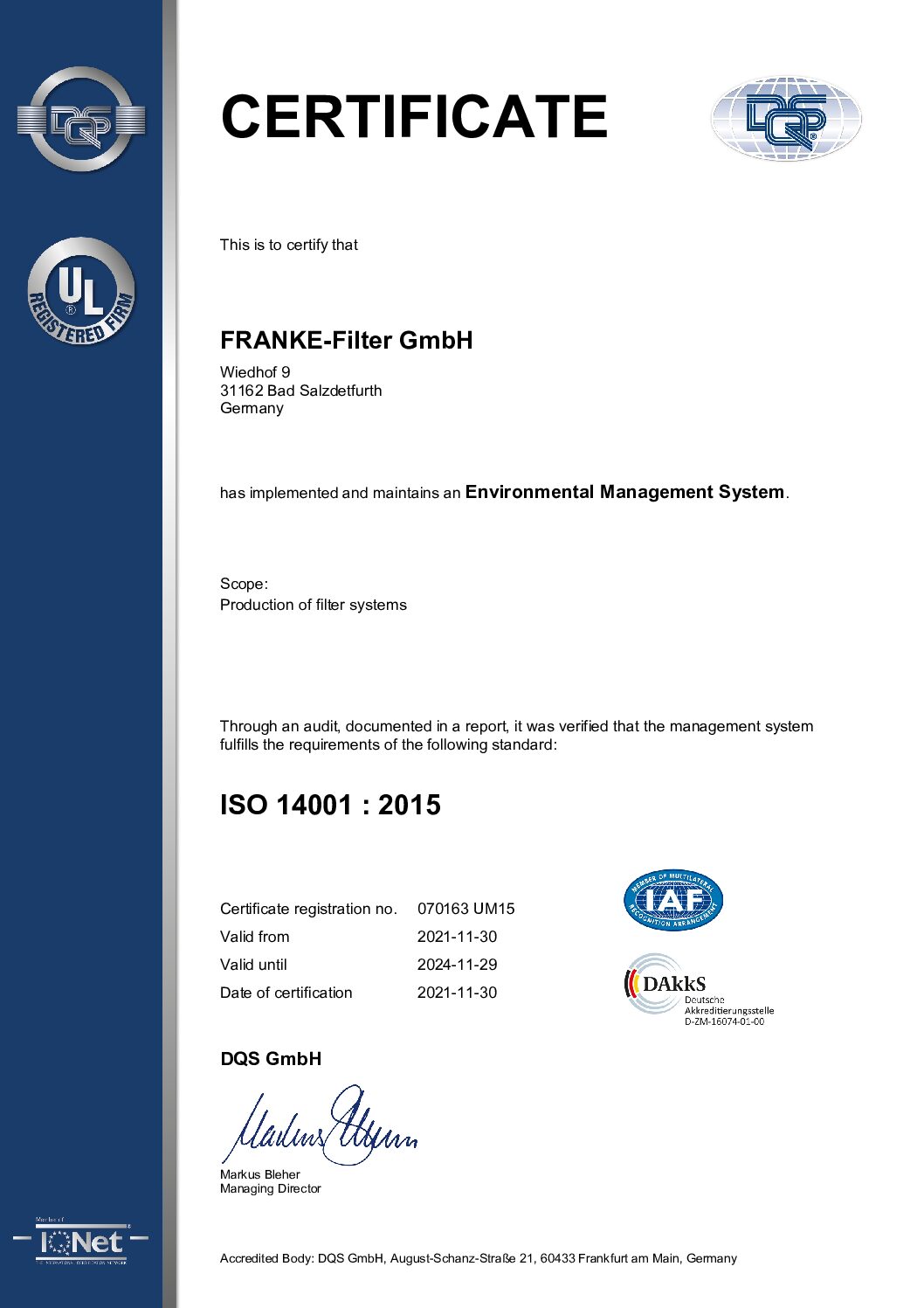 FRANKE-Filter receives certification according to ISO 14001 (environmental management system)
Protection of the environment is a matter of the heart and was already the basic idea behind the founding of the company by Manfred Franke in 1989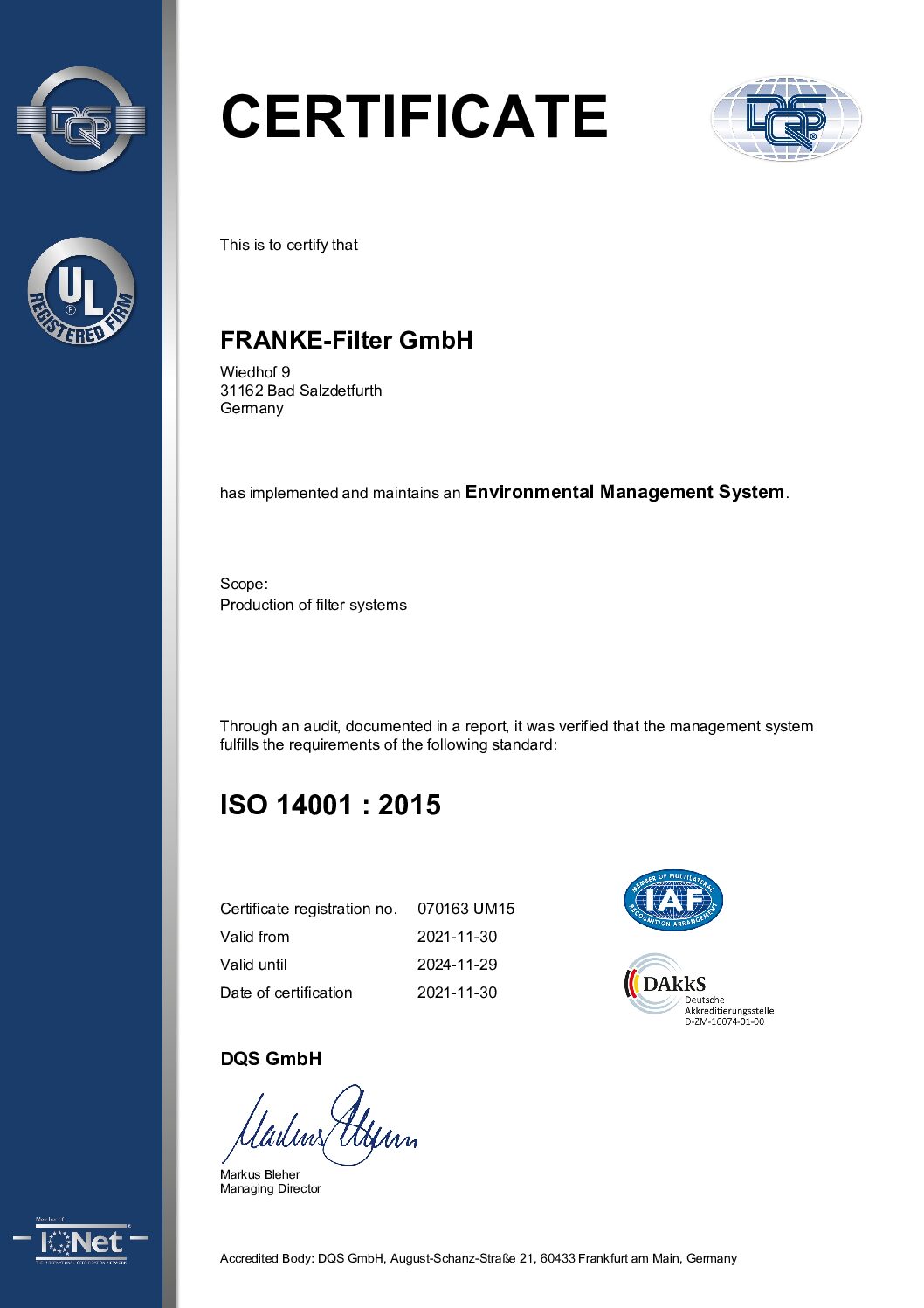 We are pleased to announce that FRANKE-Filter GmbH has successfully passed the multi-stage process of evaluation by the DQS and received another certificate -  this one for its environmental management system.
FRANKE-Filter builds Oil Mist Separators in which harmful oil mists are efficiently and precisely extracted, filtered and returned to the environment as clean air. Oil mist is created on all oil-lubricated rotating machines, such as turbines, generators, compressors and motors, where an oil reservoir is used.
Now, they were undergoing a detailed life cycle assessment of its in- and outgoing goods, all products as well as the production methods and waste management.
This included the systematic recording and compliance with all legal and official requirements, as well as the recognition and evaluation of opportunities and risks - thus enabling FRANKE-Filter GmbH to identify new fields of action in environmental protection and to devise strategies for dealing with the advancing climate change.
You can read the entire press release here.
Get in touch with us!
Contact our sales team and get in touch with your expert for oil mist separation.