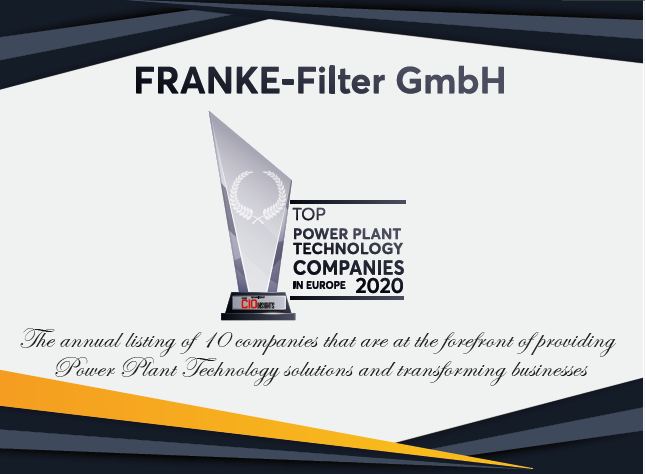 FRANKE-Filter among Top 10 Power Plant Technology Companies in Europe 2020
"The annual listing of 10 companies that are at the forefront of
offering power plant technology solutions and transforming businesses."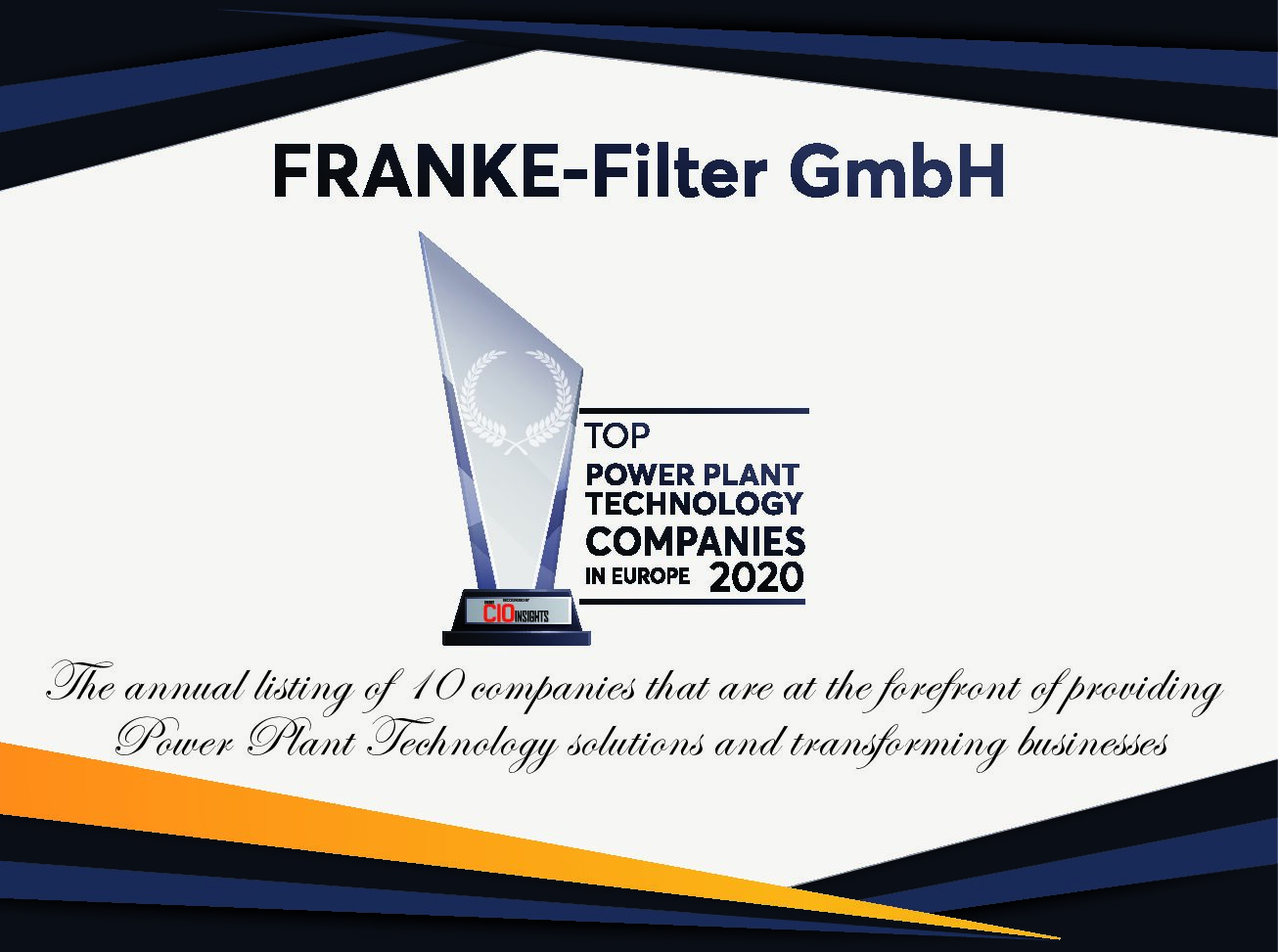 We are pleased to announce that FRANKE-Filter is among the TOP 10 Power Plant Technology Companies in 2020.
Energy CIO Insights magazine showcases companies at the forefront of overcoming challenges and delivering exceptional solutions in the energy sector across Europe.
Since its founding in 1989, FRANKE-Filter has noticed several challenges power plant operators are facing with growing concerns about environmental and health hazards. Operators must protect their resources, especially fossil fuels, and meet environmental regulations, while also preserving the health of their employees. At FRANKE-Filter, we have recognized these challenges and developed a filtration system that efficiently removes oil mist from lubricating oil systems of turbo machineries and ensuring machine protection. At the same time, the health of employees is safeguarded by not emitting oil mist into the clean air.
Being the only company focusing exclusively on Oil Mist Separators in the energy market, FRANKE-Filter´s customers benefit from an "all-in-one" package. We, at FRANKE-Filter accompany the customer during the entire process of developing, designing and manufacturing their robust, high-quality Oil Mist Eliminators, each tailored to the their individual requirements.
You can read the entire article here.
Get in touch with us!
Contact our sales team and get in touch with your expert for oil mist separation.